Wangaratta Accommodation Search
For Cheap, Luxury or Discount Hotels around Wangaratta
Welcome to the beautiful city of Wangaratta in Victoria, Australia. Whether you're visiting for work or leisure, finding the perfect accommodation is a must. Here are some of the best options in and around the city:
1. Quality Hotel Wangaratta Gateway: This contemporary hotel boasts comfortable rooms and is conveniently located near the center of Wangaratta. With exceptional amenities like an indoor pool, restaurant, and bar, you're sure to enjoy your stay here.
2. Best Western Warby Lodge Motor Inn: Just a few minutes from Wangaratta's CBD, the Best Western Warby Lodge Motor Inn offers stylish, spacious rooms and suites that are perfect for families or business travelers. Amenities include complimentary Wi-Fi, a pool, restaurant, and conference facilities.
3. Wangaratta Caravan Park: If camping or caravanning is your style, the Wangaratta Caravan Park is a top pick. Set in a peaceful, secluded spot near the picturesque One Mile Creek, the park offers an excellent range of cabins, caravan sites, and camping facilities. You'll have easy access to excellent biking and hiking trails too.
4. Lindenwarrah at Milawa: A short drive from Wangaratta, Lindenwarrah at Milawa is a luxurious retreat nestled amidst the rolling hills of the Milawa Gourmet Region. Surrounded by vineyards, this hotel features stylish rooms and suites, a pool, spa, and restaurant where you can indulge in the region's world-famous wine and culinary delights.
5. Cottonwoods Accommodation: Located on a tranquil country property just 10 minutes from Wangaratta, Cottonwoods Accommodation offers the perfect escape from the hustle and bustle of the city. Offering cozy, self-contained cottages, this spot offers a great opportunity to relax and enjoy the rural splendor of Victoria's High Country.
No matter your style or budget, there are plenty of great accommodation options in and around Wangaratta. We hope you enjoy your stay in this beautiful part of Australia!
This is the worlds leading discount accommodation cross search engine

save up to 80%


This is the same set of services most travel agents use, Free to bookmark and share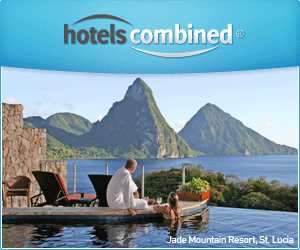 This is the site for Wangaratta Victoria . Are you searching in the right Australian Region?
MOVE PORTAL